More and more people choose to shop online, especially during the Christmas season. With a click, you can buy all kind of things directly from the Internet, from electronics and home appliances to jewelry and accessories. If you do not know exactly with what to surprise your family members or friends this Christmas, keep reading our article for some interesting gift ideas.
1. Smartphone gloves for your winter outside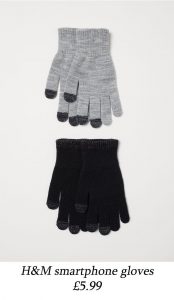 Smartphone gloves are ideal for cold winter days because you will no longer have to take them out if you want to write a message, answer the phone or take a picture with your phone. The reason why this type of gloves can be worn even when using a phone is that the three fingers are made of 30% steel fibre. A pair of smartphone gloves can be bought from online gift shops with a price range of £7 to £10 pounds. Also, for an extra £10 you can also customise them the way you want – which makes a great Christmas gift!
2. A real star named after someone you care about
With a price ranging from £17.99 to £54.99 you can purchase an unique Christmas gift of naming a star – for your partner or someone you care about. The most expensive package of £54.99 offers you the option to choose two names for your star and it also contains a framed certificate, a map with the location of the star and a visit to a location proposed by the merchant where the star can be observed.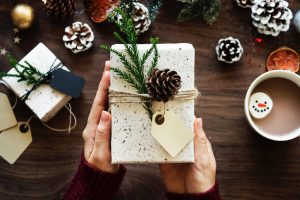 3. Coffee machine for those early mornings
A coffee machine can be a perfect Christmas gift for someone who is a coffee lover or just not much of an early bird. The prices for these devices start from £79 and can sky rocket to £599. But don't worry, with jut £149 you can buy a Nespresso Lattissima Touch Automatic Coffee Machine, which is a perfect gift for Cappuccino/Latte lovers in your life.
4. Personalised calendar for organised ones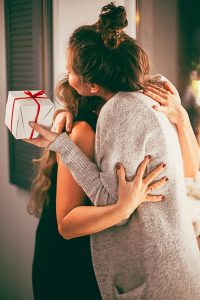 A special Christmas gift can also be a personalised calendar. These calendars are made with the images and desired text of the buyer. The prices for these calendars start from as low as £3.98 and can go up to £7.19 which isn't going to break the bank at all! The calendar can be an awesome gift for someone you care about, as it shows great attentivness and consideration from your side towards that person. All you have to do is choose variation of 12 pictures, be it you, your friend or family, then upload it to the website that you've chosen the calendar from, pay and wait for your delivery! Isn't it exciting?
5. Personalised phone case
Last but not least, another unique gift idea would be a personalised phone case. Let's face it – everybody uses their phone thorough the day. Thus, phone cases are there to protect and beautify the device. So what is a better way of showing someone that you care about them than giving them an unique case to brigthen their every day. You can use any design or picture for it and it is budget friendly with an average cost of £10.99.
—– —— ——————————-
These are only some ideas about what to buy for your friends and family this Christmas, but the list can go on and on. Don't forget to just be creative and give from the heart. Also, if you don't have as much time or don't feel like leaving the house to go gift shopping, make sure to #JustPeykIt to make your life easier, while you enjoy this festive December.
With love,
Your Peyk team