The Christmas season is a time filled with joy, excitement and hopefulness for the New Year. Yet it can be a time that can also bring individuals a lot of stress and panic.
At Peyk we are here to give you a helping hand so that you have more time to enjoy the seasonal festivities with family and friends. Whether you want to send out some freshly made Christmas cookies or cakes, require the speedy delivery of a product from a merchant or are simply too occupied to physically send an item to another individual. Peyk is here for you.
A list of Christmas movies to watch
Christmas is time to relax and enjoy fun activities with family and friends. An activity that is certifiably by everyone (including all of you Gringes' and Scrooches') is Christmas movies. The list of such a genre is far too extensive, below is a composition of films that we at the Peyk consider a must watch, whilst you wait for your deliveries and collections during the festive season.
1. Home Alone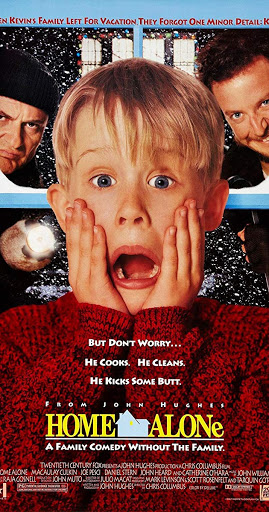 A movie that everyone should watch. Regardless of your age, there is a little bit of everything within this Christmas classic. Whether it be action, comedy, drama or sheer nostalgia. We all wish we could be Kevin McCallister setting traps and catching the villains, even as adults.
2. Elf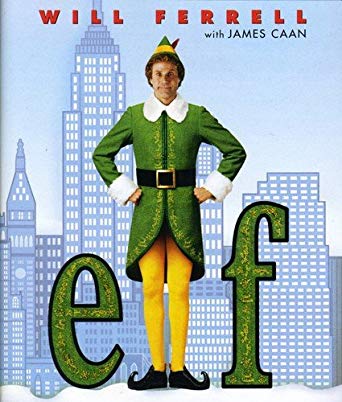 If you are having a long and tiring day, you will always have an "Elf" to cheer you up. Will Ferrell's antics as Buddy the Elf will have you in stitches. Filled with slapstick humour for the children and hilarious euphemisms for the adults, it has something for everyone.
3. Love Actually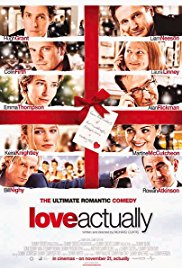 This guilty pleasure is beloved by even the most cynical of film watchers. With a stellar cast of British actors, it does not fail to please and everyone has a favourite part in the film. The scene at the beginning at the arrivals at Heathrow Airport is always soooo emotional.
4. The Holiday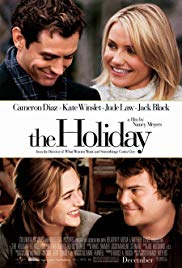 This film directed by Nancy Meyers is a chick flick that even people who dislike chick flicks will enjoy. With such a charismatic cast, brilliant script and beautiful scenery it ticks all the boxes. Sit back, relax and watch the movie!
5. Edward Scissorhands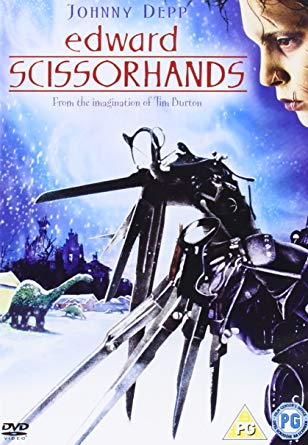 Not a movie that one would categorise a Christmas movie. This 1990's Tim Burton movie elements of magic, fantasy and sometimes warmth will definitely put you in a Christmas mood, and not to mention the hauntingly beautiful soundtrack orchestrated by the legendary Danny Elfman. Arguably one of Johnny Depp's best performances.
6. Die Hard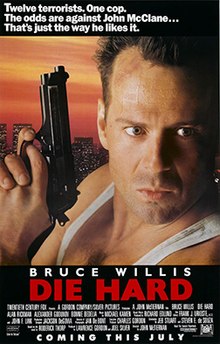 Unlike the rest of the films on this list, the adjectives heartwarming or comic do not apply here.  Bruce Willis as John McClane is one of cinema's coolest characters. This movie is pure entertainment, dare I say it has all the elements of a perfect thriller.
7. It's a Wonderful Life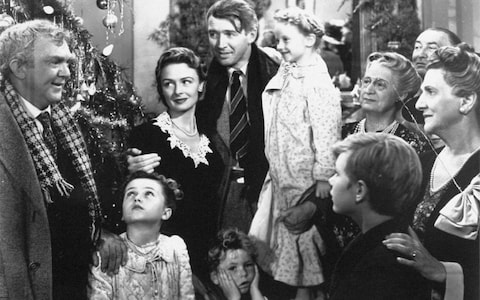 A movie that everyone should watch in their lifetime. The phrase "olden but golden" really applies here. Frank Capra's cinematic masterpiece is considered as one of the greatest movies of all time and it has received five Academy Award Nominations including Best Picture. It is the best feel-good movie in every sense and one that will resonate with the viewer for a very long time. In fact, this is a movie that can truly be enjoyed anytime of the year.